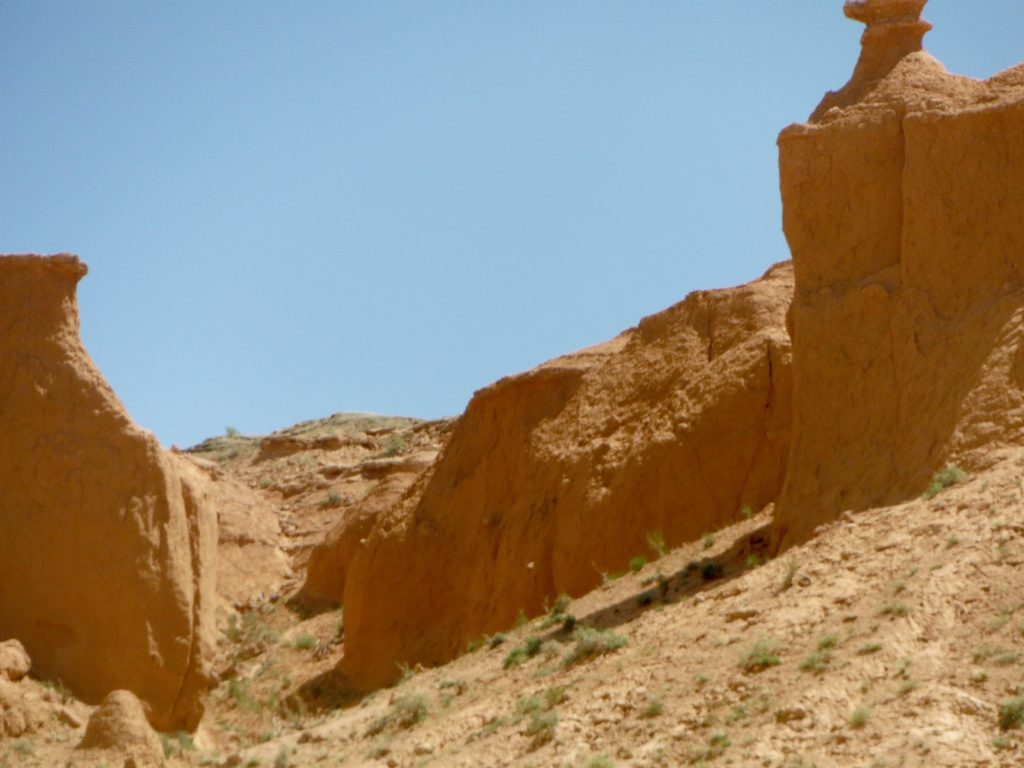 July 8 – We fly out this morning, back to Ulaanbaatar. On our plane in the morning were three people going to hospital after being involved in a car accident. This was a commercial flight, but apparently the best way to get help after a serious accident. The parents held the young child in the mother's lap. The baby was around four perhaps and hooked up to a drip line of some sort. The mother had her head wrapped up and the father's arm might have been injured. The best care seems to be in the big city, so they joined us for the trip.
The flight was fine with no mishaps along the way. As I looked out and down from my window I could see that we are close enough to the ground to notice that there are no paved roads. That is why this family needed to travel on our plane. It is a very rugged and beautiful place, but roads seem to be scarce. We landed safely again in Ulaanbaatar.
The ground is covered in a beautiful green carpet of grass. I can see pits in the ground that look like meteor craters. They probably were. Nothing has changed much out here in thousands of years, except for the modes of transportation.
We are off to Naran Tuul, or the black market. There are stalls here where you can buy most anything.