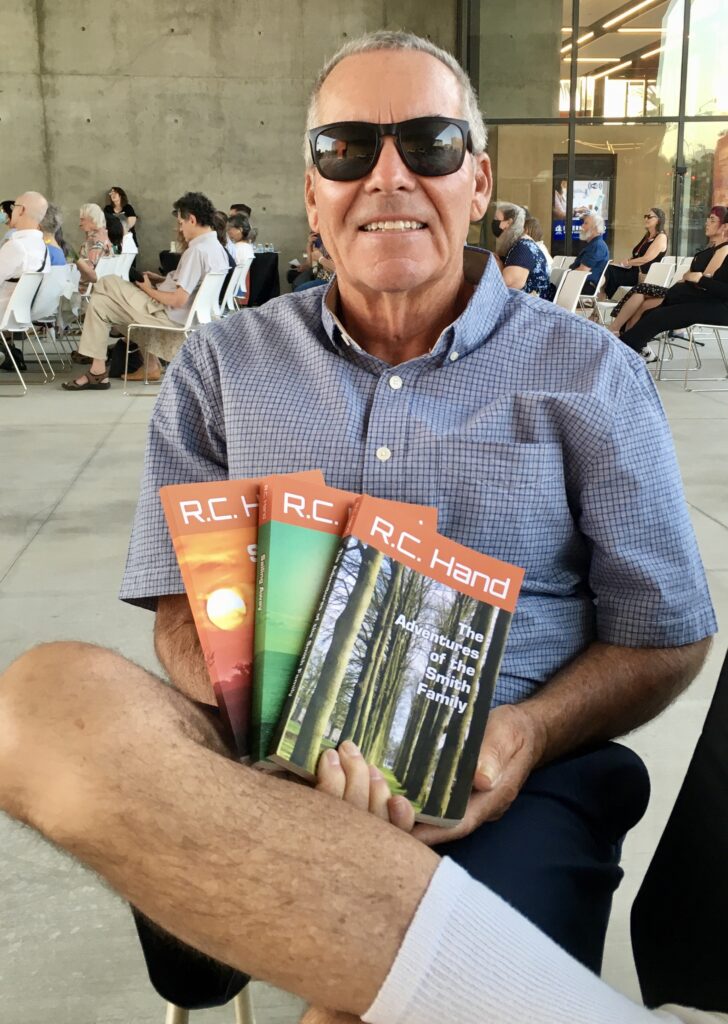 Hello, I'm R.C. Hand.
I am a 71-year-old retired contractor. I was born in Orange County, California and still live here.
I had an interesting childhood, as I was raised in a restaurant/bar in a rough multi-ethnic neighborhood. I was a waiter and dishwasher from the age of 8 until I was 16.
I've made many fascinating friends and heard countless stories of their adventures, while at their feet, shining shoes. I have written poetry and short stories most of my life, and have always had a very vivid imagination.
I played tennis throughout school and it continues to be a favorite pastime today. I have an AA degree in Administration of Justice, and at one time thought it would lead me to Law School. I have always been drawn to stories relating to people's behavior and the resulting consequences.
I worked for my family in construction and eventually took over the family business. I continued to operate my own business, along with my son, for 38 years until I retired.
My wife and I have a passion for travel and have visited many incredible countries including the DPRK, Mongolia and more than 80 others on 7 continents. We want to experience it all.
I hope you enjoy my stories and check out my books on Amazon. I write under the pen name of R.C. Hand.
I am also on Instagram at R.C. Hand.