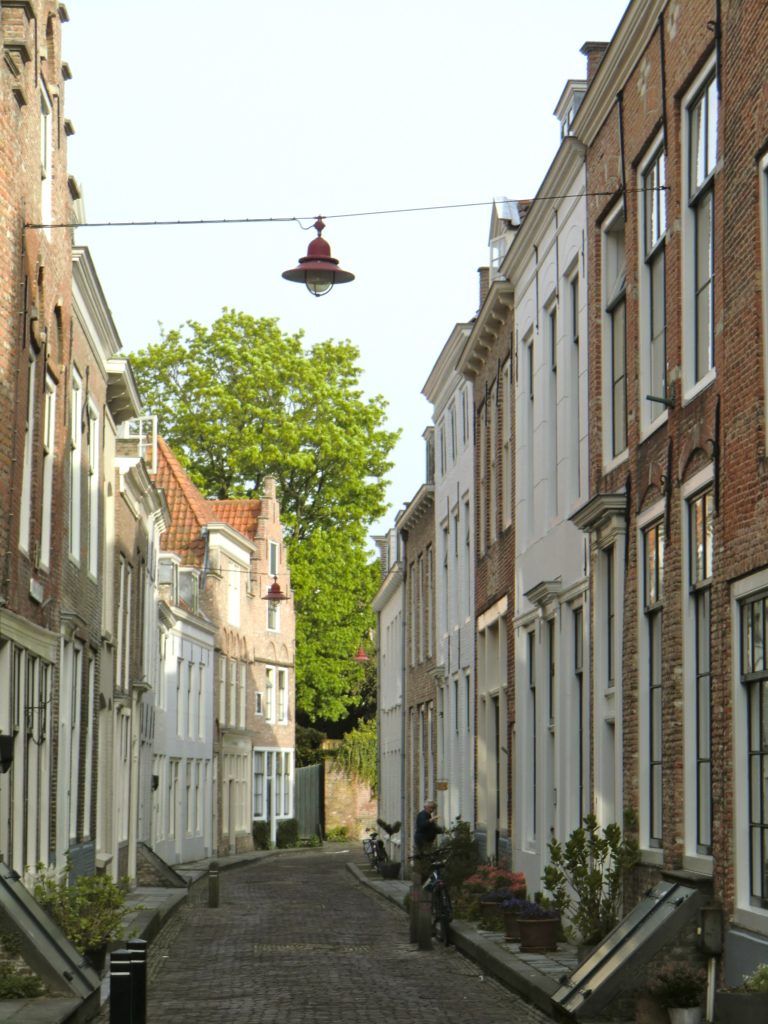 April 25 – Day 8 – Middelburg – We are docked in Hanswerth and leave the ship for a walking tour of Middelburg. This is one of the fine points of a river cruise. The towns and points of interest are sometimes very close.
After the walking tour, we set off to the Delta Works. The Delta works were created to stop the flooding of this low lying country. The last flood was in 1953 took 1800 Dutch lives.
The country then undertook an ambitious hydroelectric project, the great Delta Works. It took thirty years to complete and now protects Holland from floods.
We visited Neeltje Jans Expo, a water park, that was built on an artificial island. There is a museum there that shows the struggle against the ever encroaching waters and tells of the flood of 1953.
I would like to say here, that if you get seasick, river cruising will not be a problem for you. The rivers are calm and smooth.
Don't be afraid.
Do take a river cruise and experience a trip that you will never forget. There are many rivers and many river trips for you to take. Don't miss an opportunity of a lifetime. If you just take one, you will have fond memories of it forever.
I hope some of these photos and comments will make you take a trip somewhere.