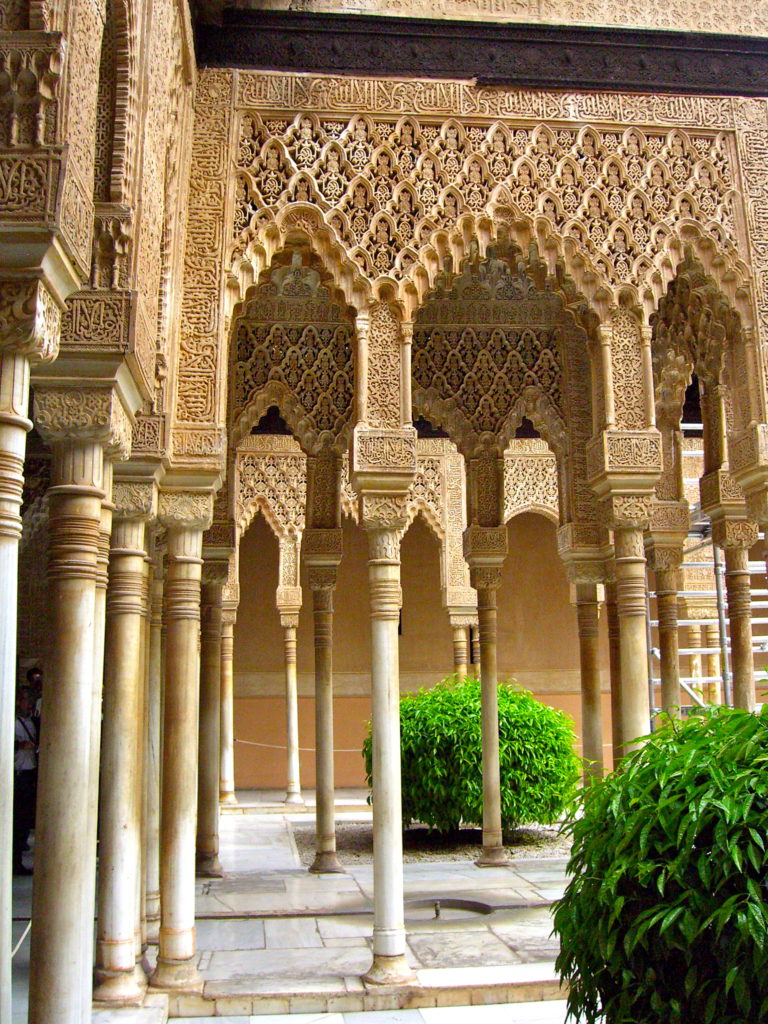 April 26 – Day 3 – The Alhambra – The Alhambra is a World Heritage site. It was started on the foundations of a Roman fortress in AD 889 and was added to over the years and became a beautiful castle or palace in the Moorish style with fine stucco carving and elaborate domed ceilings.
The Darro River above made it possible to bring water to the buildings for large gardens with fountains to cool the rooms and to add sound and movement. Water was scarce, and the water fountains and gardens showed the wealth and sensibilities of the Sultans.
This is a beautiful place and well worth visiting.