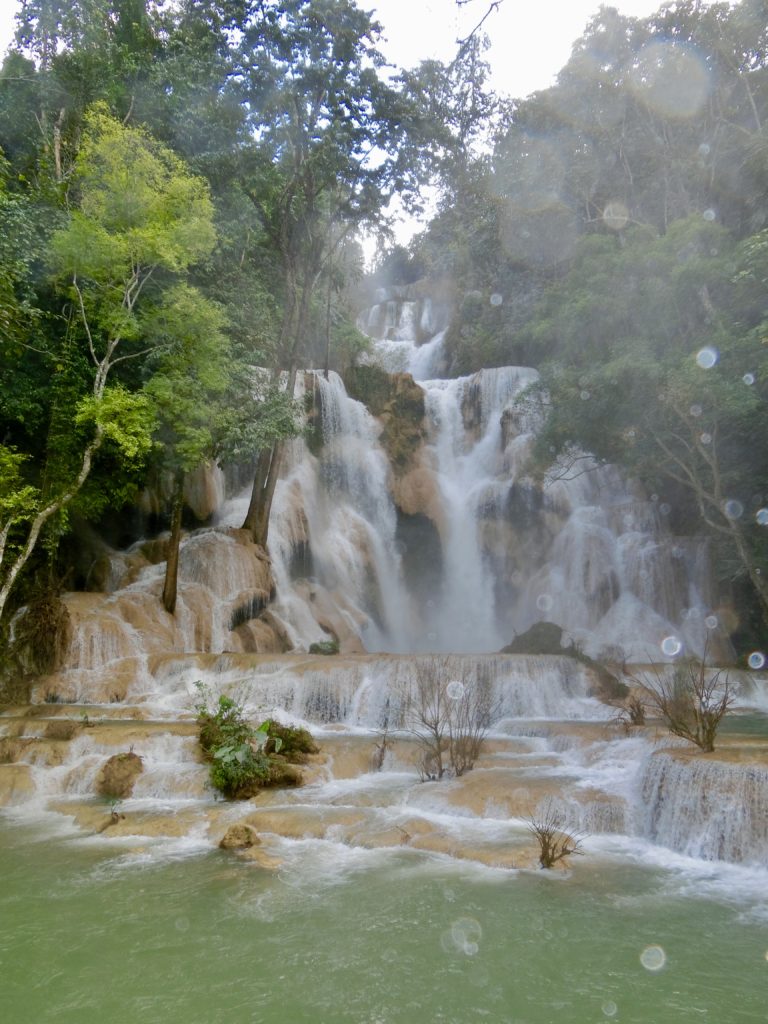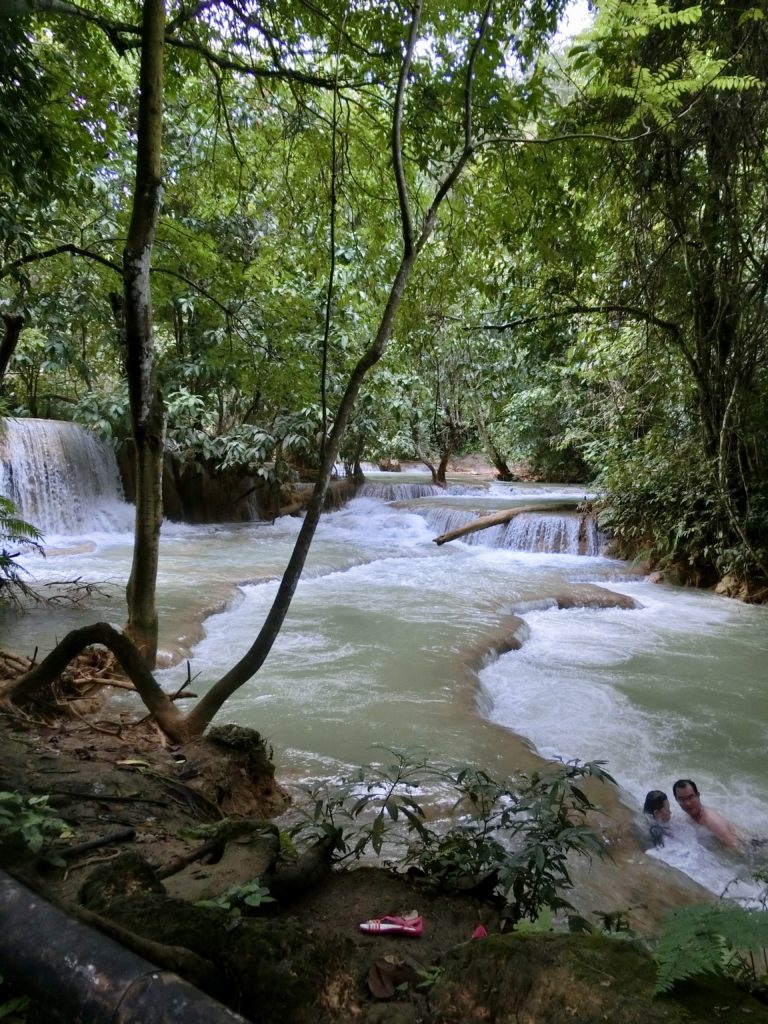 Oct.25 – Day 5 – We  drove to Khouangsi Waterfalls in the afternoon.
It is amazingly beautiful.
It is a multi-terraced and wide waterfall and river complex. As you walk up the hill you can see more and more of it through the leaves of the tall green trees. There are pools and people swimming in them at each level with gigantic boulders and large trees growing in and around the pools.
Each turn reveals another master piece of nature. You can see tall trees that have been washed over and their roots now reaching up to the sky like fingers.
There is a black bear sanctuary here also and you will see the bears relaxing when you get up about halfway. They seem to care little for our presence and just eat and nap as bears do.
Make sure you bring your camera. It is a site to photograph and to lock into your memory. I can see it as I write this, now. The sounds of the falling water is pleasant and the higher up that you look, the steeper the falls become with smaller pools and bigger cliffs dropping off to the next, lower, waterfall.
The mist shrouds the falls as the sun moves slowly across the sky and the higher falls slowly seem to disappear behind the fog. The birds swoop and chatter as they look and wonder why we have invaded their private womb.
It is an easy walk over very wide dirt paths and a few artfully designed wooden bridges, but watch out for tree roots as you go.