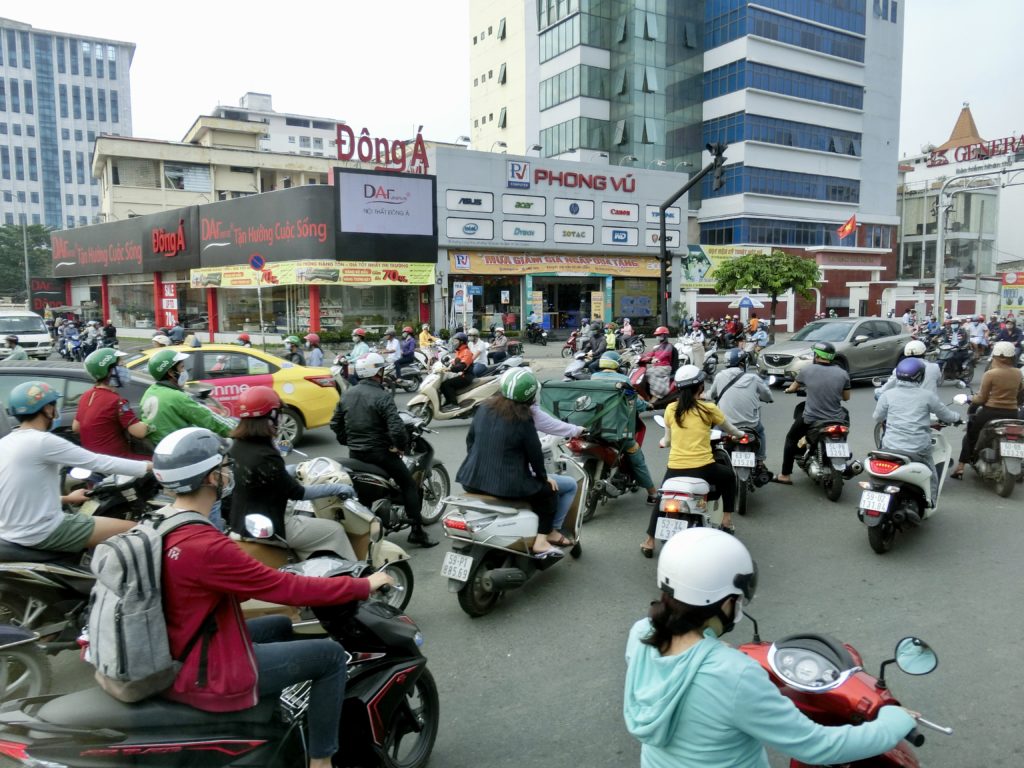 Saturday Oct.27 -Day 7 – In the afternoon we are off to Ban Phanom village and a short stop to see their hand weaving products. It is always interesting to see these craftspeople at work. It is amazing and hypnotic to watch their deft hands create cloth out of colorful strings on a loom.
We watched them for a while, but soon had to leave for our flight from Luang Prabang to Hanoi.
The airport was very modern and efficient. Thankfully the flight was perfect and now we have gone from a small rural country to the big city.
Let me say here that Laos is not as developed as Vietnam. That is a good thing. The hotels were great and the traffic was crazy but much less dense. Come here before it is developed further and you will see a wonderful place full of wonderful people.
Hanoi is every thing that Luang Prabang is not.
Take a look at my novels here on my site or look for "The Adventures of the Smith Family" and others by R. C. Hand on Amazon.