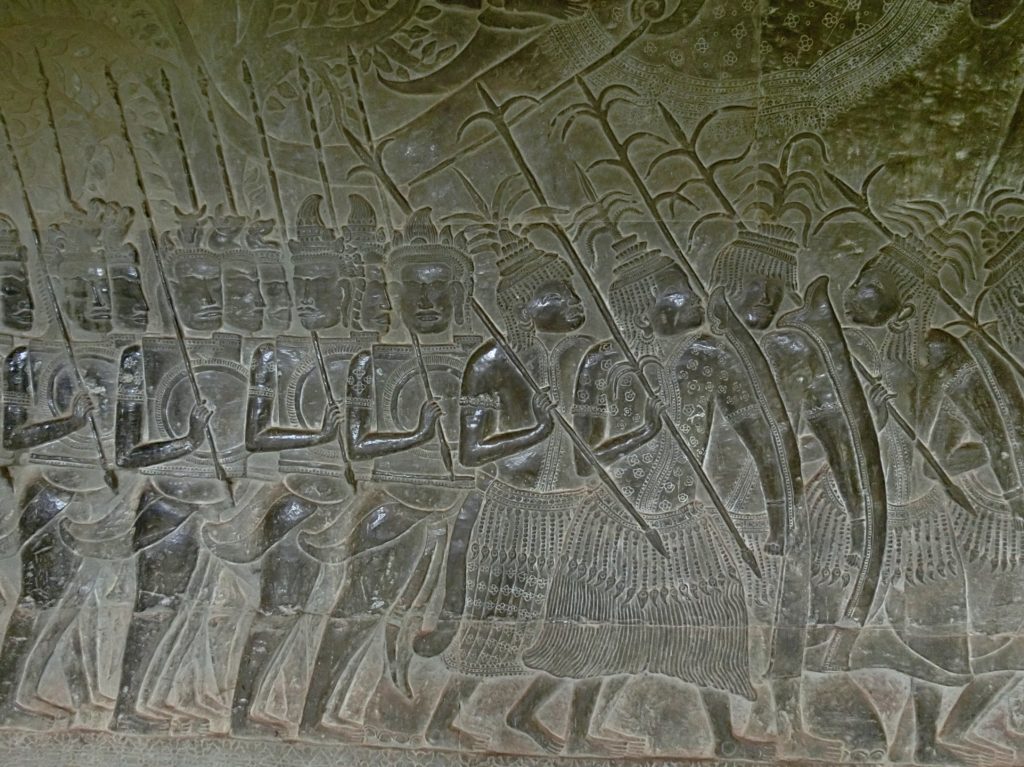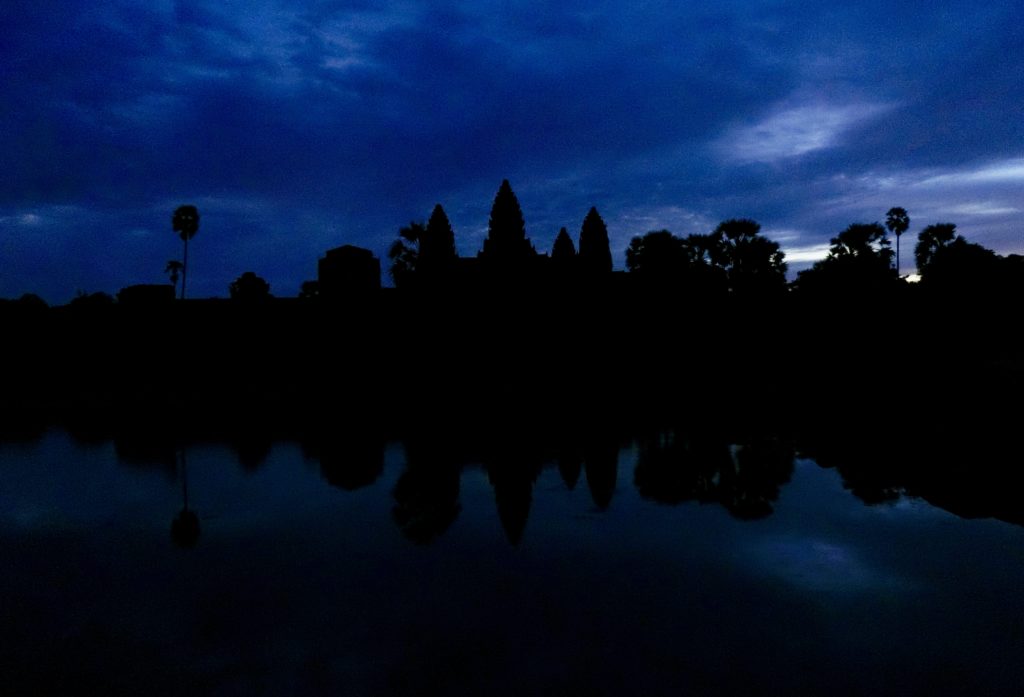 Nov.8 – Day 19 – This morning we were up early to drive to the temple complex.
It is almost dark as we arrived. Slowly the sun rolled up into the sky behind a thin layer of wispy clouds. My wife was going crazy with her camera. There were thousands of people here, but there is plenty of room.
The three towers of the temple are architectural wonders. None of the bricks in any of the towers here are held together with mortar. They are just stacked on top of each other. There may be a system of holes in some blocks and pegs on others to hold it all together.
The temple started out jet black before the sun was up and then slowly the sky lit up and the temple changed colors as the sun became stronger and the light arched across the sky. It became almost red as the throng snapped pictures and began to walk the splendid grounds. There is a long, straight approach that brings you to the temple with buildings on either side.
I found a fellow from Guadalajara to speak with as he waited for the perfect picture. I have been trying to visit with anyone speaking Spanish on this trip. There are many Spanish Speakers traveling in Indochina. My Spanish is limited, but I try to converse with Spanish speakers and practice as often as possible with my new friends from any Spanish speaking country. There are subtle differences in Spanish in the different countries where it is spoken.
I enjoy meeting new people where ever I go. Sorry, that's just how I roll. If a goofy stranger starts talking to you in Spanish or English, it may be me. Be nice, I mean no harm.
We are finished here and are now on our way to Banteay Srei. On the way we will stop at a butterfly Sanctuary and then pass through the village of Preak Dak along the way.