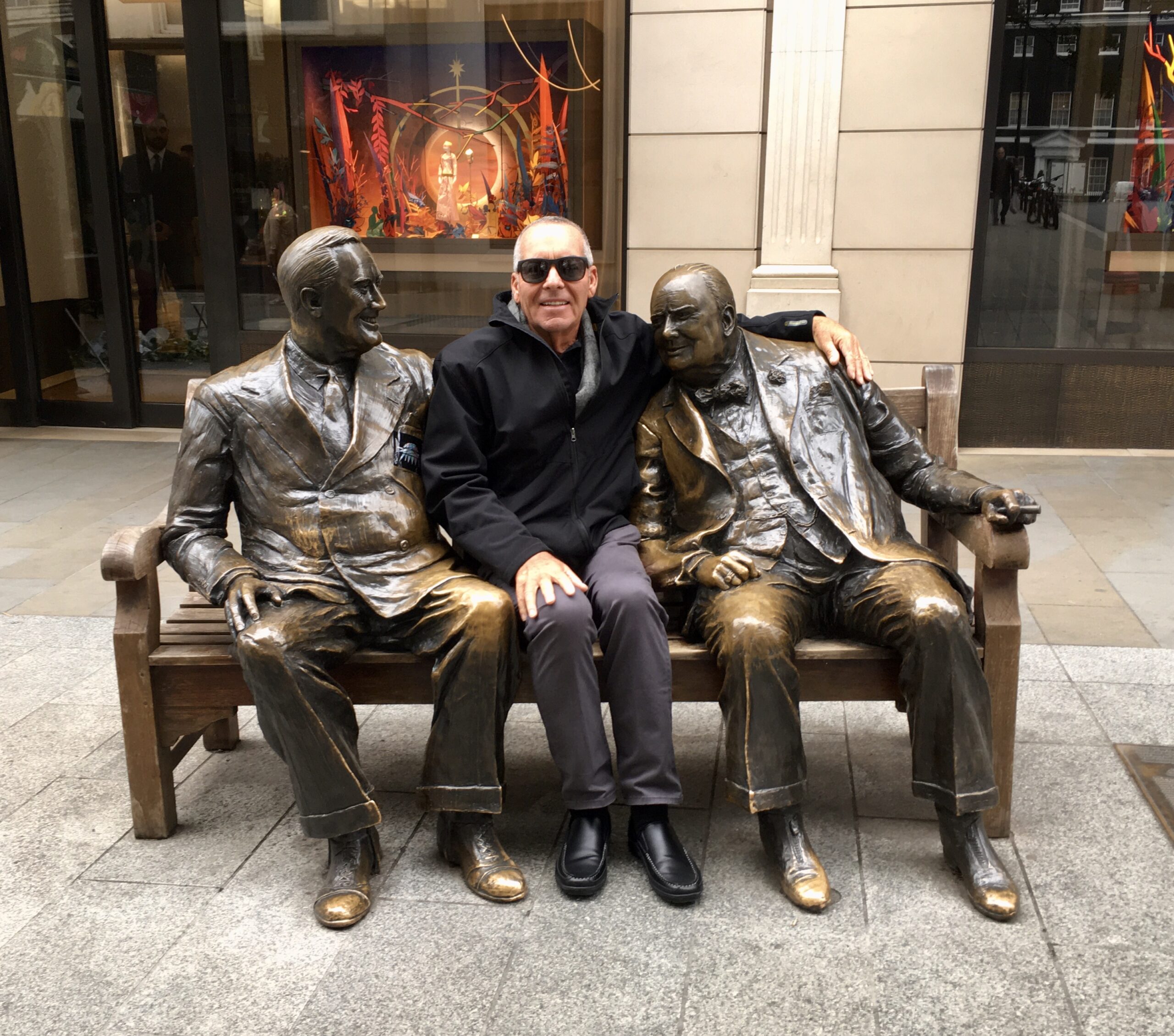 We just returned from our recent trip to London. It was our first trip out of the country for sometime for reasons we are all aware of.
The flight out of L.A. was uneventful as I like all my flights to be. We sat in the good seats for a change. It is a long flight and we hoped to sleep a little on the way over. We used British Airways, as usual.
The airport in L.A. is undergoing massive changes at the moment so give your self a little extra time if you're going through there soon.
I love England and the city of London in particular. It is a great city and always full of surprises and mysteries. My family came from England a few centuries ago.
My first novel, "The Adventures of the Smith Family" is about an 18th century family and their journey to prosperity.
We took the train from Heathrow to the tube station at Covent Garden. It is a short walk to the Strand Palace from the station. The Strand Palace is in the perfect location in London for a weary traveler. We have stayed there often.
This time we came as a surprise for the 90th birthday party of my wife's cousin.
The weather was fine. We had a little sprinkle one day but the skies were mostly filled with clouds off and on as usual and the skies were beautiful as always. The air was crisp and clear.
We are walkers and walked the city after our arrival to try to stay up and to become accustomed to the time change, as always.
Do you know where the name Covent Garden comes from? It's an interesting story.
I always bring a few books along with me to read when I travel. This time, on of them was "What the Dog Saw" by Malcom Gladwell. His books are always very interesting and well written.
We soon got settled onto the hotel and then left for a long walk.
I will put up some fun and useful information on our visit along with some fine photos taken by my wife as usual.