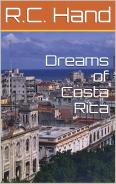 Just as World War II breaks out, a young man leaves his life in California behind for the distant Central American Jungle and a chance at a fresh start. By R.C. Hand.
Who is Mr. Milano and why is he so interested in John Jacobs?
What are all the whispers in the country about?
Go to my December, 2019 postings to read a chapter for free.