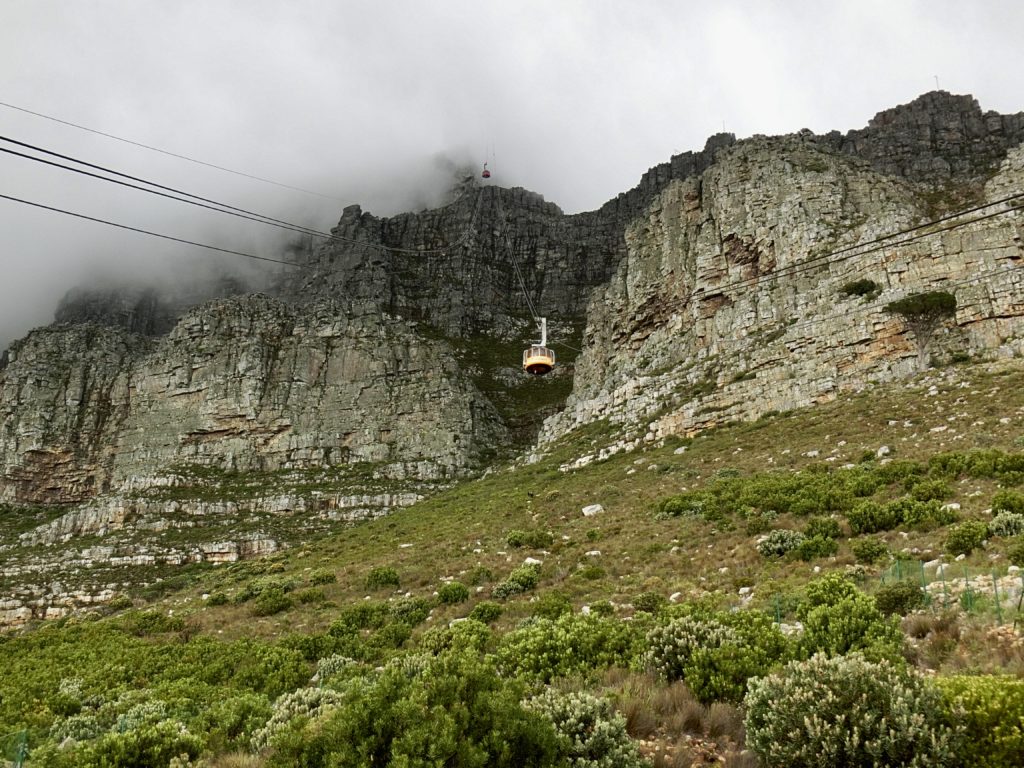 Oct. 16 – We went to Table Mountain today.
The funicular was working perfectly as the large crowd waited to soar up to the top of the mountain.
We waited in line for our turn to ascend to the top.
The view was spectacular as we slowly climbed to the top of Table Mountain. As always, the land is more expensive the higher up the hills as you travel. The homes in this area were very grand, indeed.
The top of the mountain was cold and windy. Apparently the weather had been warmer a few days before we arrived, but the cool weather didn't damper our enthusiasm. Luckily we had our jackets to keep us comfortable.
There are different types of plants and animals up at this altitude. There are several different climate zones in South Africa based on altitude and rainfall.
Different crops are grown in the different zones.
Many of the crops in South Africa came from Europe and were not local to the country.