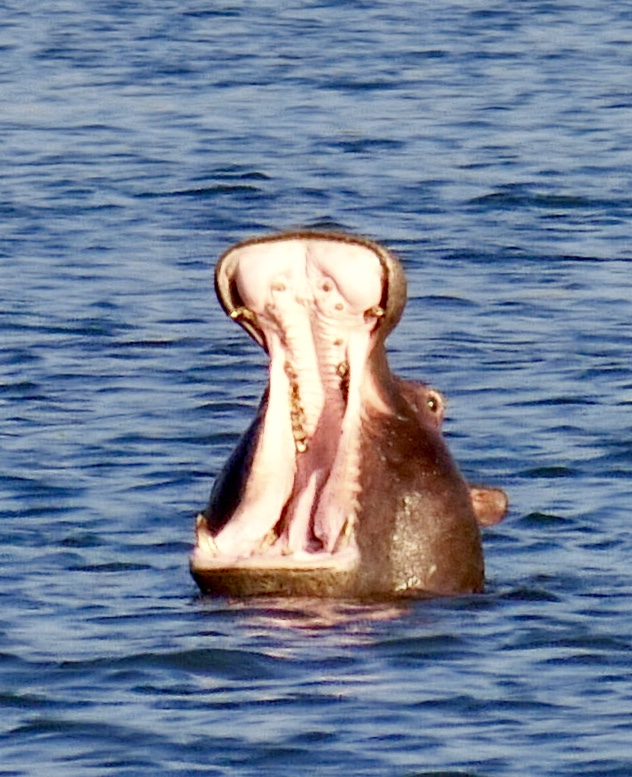 Africa – Namibia – Oct. 11,2017 There were no water skiers on the Zambezi today. The crocs and the hippos might be the reason.
The river meanders through the eight foot tall grass as we head off to see more animals. I am wondering what one does when surviving a collision that might occur between our rapidly moving boat and a hippo. Nothing good I suppose.
The water of the wide river is a dark green, almost black. It is as transparent as a strong cup of coffee. The river is fifty feet wide at times and narrows or widens as it sees fit.
It is lined with papyrus plants and other plants and grasses of all types.
Birds of all descriptions fill these wetlands. There are boats here set up just for those who wish to photograph them. They have swiveling chairs with camera rests. There are house boats here to rent also.
The horizon is wide and low with many dots out in the distance that are most likely elephants happily eating the day away.
The sky is enormous, bright blue and scattered with fluffy clouds. There are small beaches along the river which are narrow and usually occupied by a crocodile or a few storks or other birds large and small.
The river can be fifteen meters deep in some places and cool to the touch if you dare put your hand in the water, but don't.
The water is not to be drunk, and a drop in the mouth can cause serious illness, but no river is perfect.
We saw fifty or sixty elephants crossing the river again today, heading out to an island covered in their favorite food.
I am an innocent traveler without a care in the world under the warm African sun, until we strike a hippo and I end up somethone's lunch.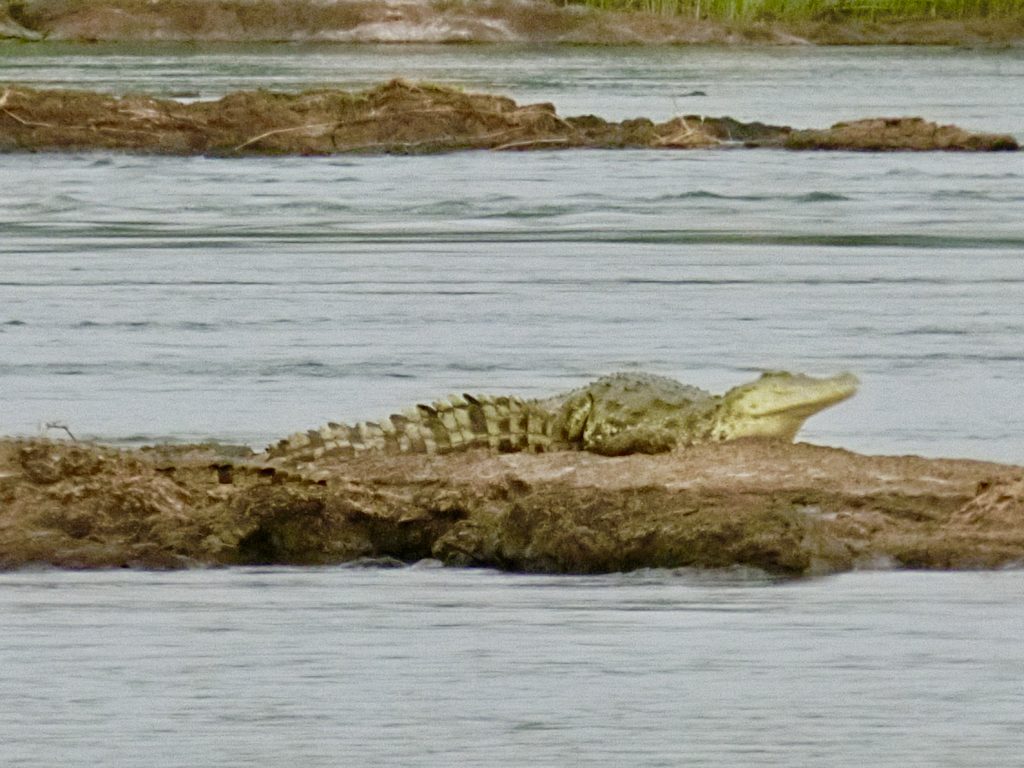 The stories and photos of our most recent trip of Oct. 2023 to Jordan and Egypt are on Facebook and Instagram now at R.C. Hand.
Longer stories will be up here soon. We just got back on the 31st.
Don't miss the videos of my six minute true storytelling events from The Long Beach Searches for The Greatest Storyteller events of 2002 and 2003 and a few readings from my novels on Facebook.
There are several interviews on my Facebook page including an audio interview of me by brian@briantellsstories.com from England titled "Growing up with murderers." It's also here on my website.
Don't miss my video interview with Nick Ronald at Secret Influence TV from London.
There are now several videos here on my website and Facebook of my guest appearances on some podcasts. Don't miss any of them.
Good luck and be kind to strangers.