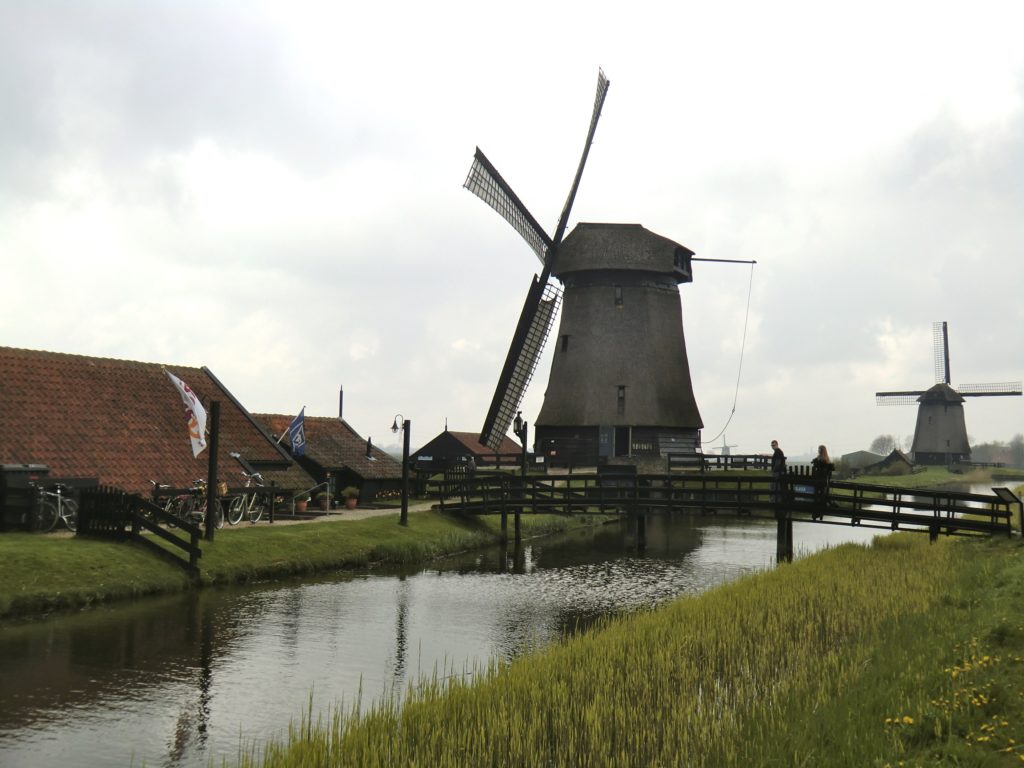 April 22 – Day 5 – Kinderdjik – Our ship docked in Nijmegen last night. We are off on the bus again to see the Dutch countryside around us and the Kinderjik windmills.
The drive through the country side here is always wonderful. Not a lot of mountains, but the landscapes and horizons are wide and green.
The windmills were built in the 18th century. There are 19 windmills here and it is a UNESCO World Heritage Site.
We went in side and learned how the wind mills were operated. It was very interesting. Just think about sailing a ship and that will remind you off all of the work required to make a windmill function at it's best. The wind changes directions after all, and the windmills are turned to catch that wind.
Remember also, that families still live in these mills and operate them for a living today.
The guides, as usual, were helpful and very interesting. I thank them for making our trip interesting and educational.