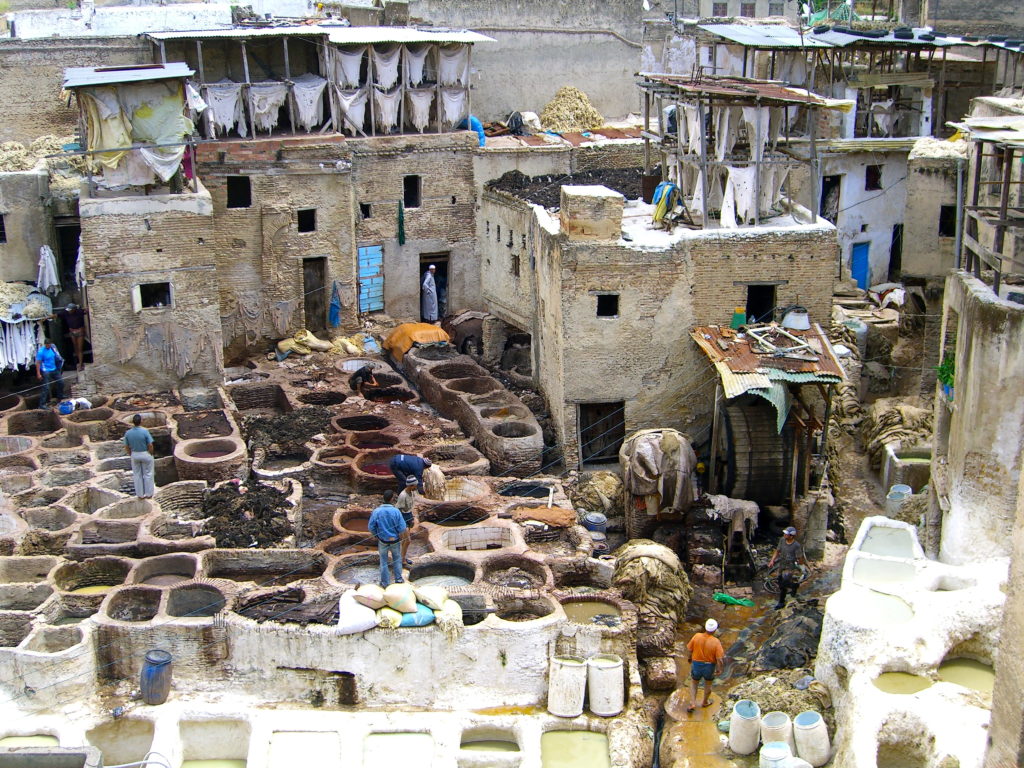 Friday, April 30 – We we are off again. Los Angeles is now far behind us as we line up with the runway to land at Mohamed V Airport. The landing is a fine one. I like it when an airplane that I am on lands safely. We have been so fortunate. Only once have we been waylaid when one of the cabin crew became ill and we had to land in Greenland on the way to London. Sadly it was a short stay and we weren't allowed to leave the plane.
We are staying at the Idou Anfa Hotel at 4 Rue Turgot in Casablanca. That translates to "White House," for the few of you who hadn't figured it out yet. It was a fine hotel with a pleasant staff of helpful people. The building was old and full of very interesting character, and characters.
We are here for 8 days with a trip to the Hassan ll Mosque in Casablanca. It is situated at a beautiful spot near the ocean, but more about that latter.
We have arrived in the early afternoon. We got settled into our room and then had time to go out and see the town. We joined a city tour and went to see the Habous Quarters, the Central Market, United Nations Square, the exterior of the Hassanll Mosque and the Ain Diab Corniche.
The weather is fine and a breeze is blowing off of the Sea. It is very pleasant day. A very nice start to a vacation. We are traveling with two of our regular travel companions.
Go to my friends Facebook page at Ray-Andrea Matthews for photos.
Click on books at this site to see my novels available on Amazon. "The Adventures of the Smith Family," by R. C. Hand is a good place to start. I have shorter ones there if you don't have a lot of free time right now.