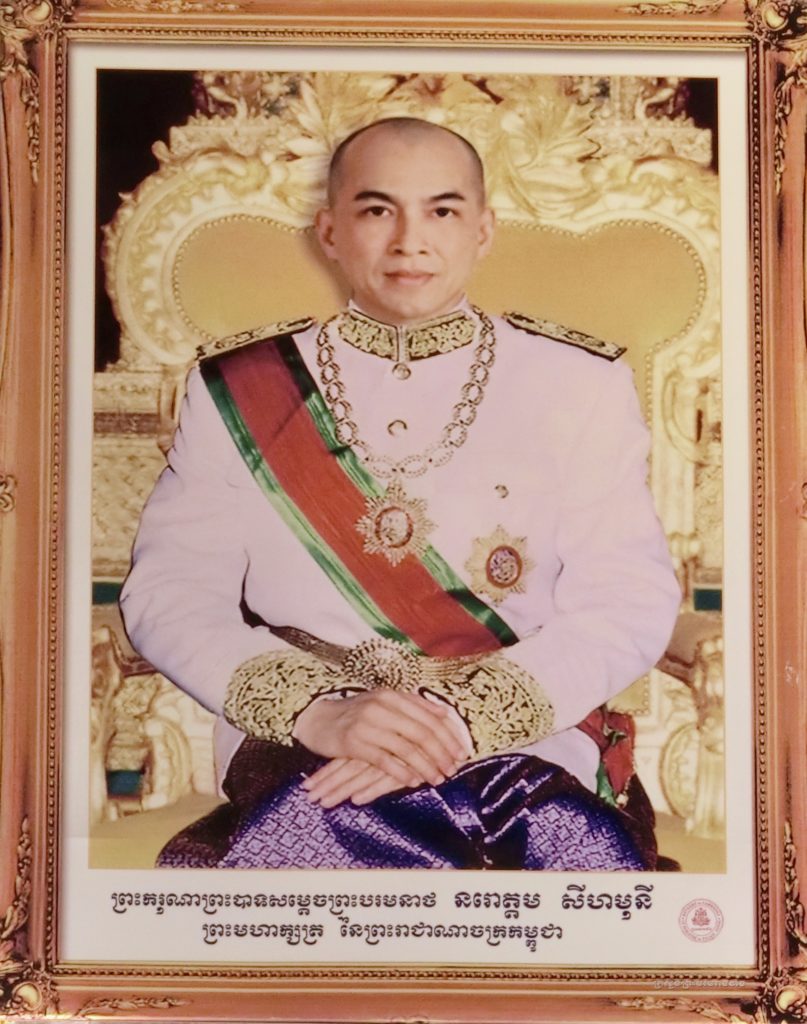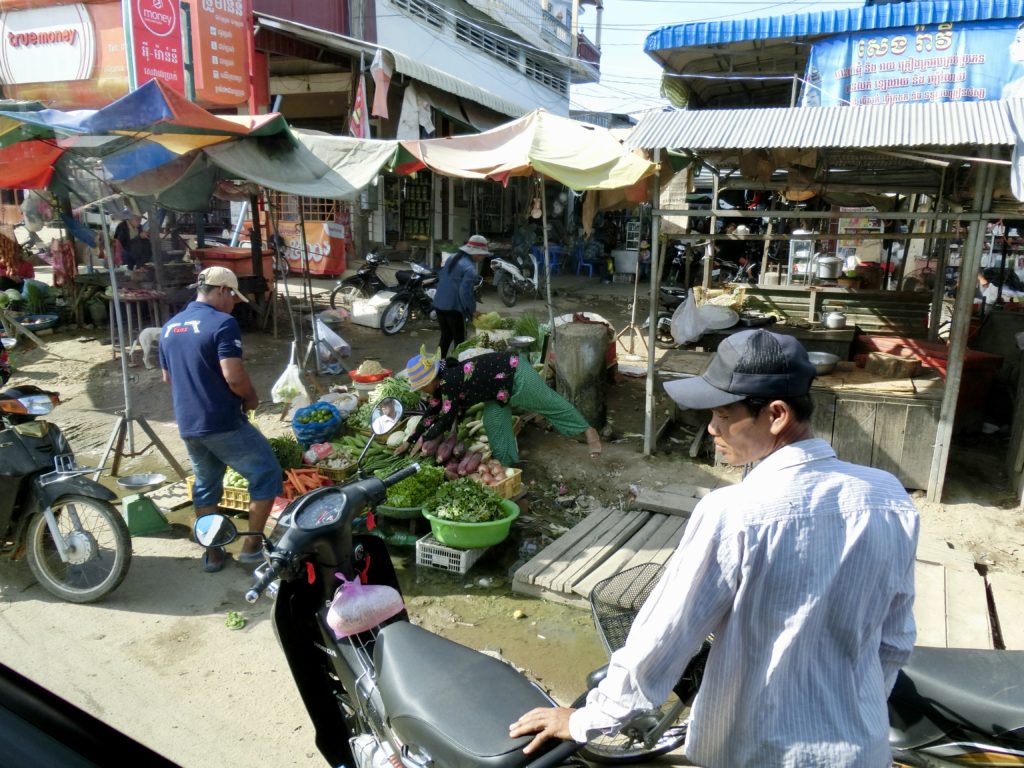 Wednesday – Oct.24 – Day 4 – We left the cave and headed for the village, a few miles away.
We walked further into the village along the narrow path and saw skirts and hats and all manner of clothing for sale. The products looked nice and were pleasing to the eye. Some of the huts were made in the original style of the Hmong and others were more modern
We continued our walk through the village and past some new road construction. We soon found our van waiting to take us back to our little paradise in the jungle.
In the evening, we went out to the night market in a tuk tuk. Yes, we are crazy. We walked around looking at all of the products available. They are very inexpensive by our standards of course and of good quality. We are not shoppers, sadly for the vendors, but we do eat. We had a fine meal in an open air cafe and people watched for a while. We have been very lucky with the weather. It is warm and humid, but for some reason it hasn't bothered me as much as usual. We are having a great time.
To see my novels on several topics, go to books on this site or look up "The Adventures of the Smith Family" and see it and my other books available on Amazon and free in the Kindle lending library.