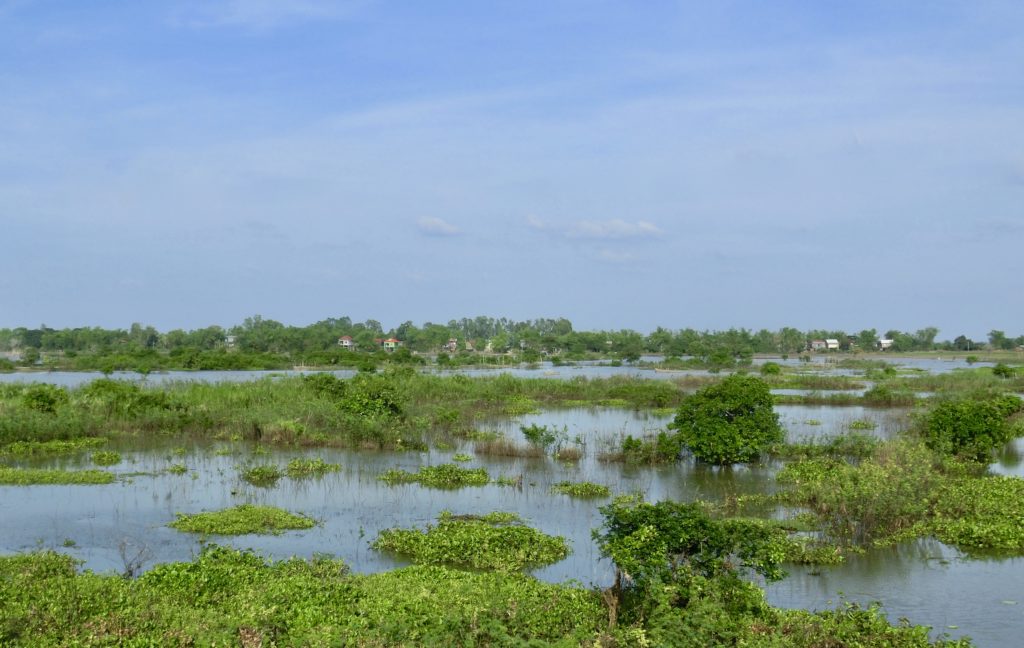 Wednesday – Oct. 24 – Day 4 – Thang Lang Cave – Today we took a short van ride to the cave from our hotel. It was less than thirty minutes. It is high up on a mountain face. It is a bit of a climb.
The cave is up a long, steep set of stairs, because thats the kind of stairs they prefer here, I suppose. It is worth the climb however.
Let me say here as a builder, that there are rules about building stairs in our country and most modern countries. The rules do not apply here. Be careful when you are walking and climbing, and wonder at the dexterity of these people who use these steps all of the time. I'm trying to remember two steps the same height on this trip on any one stairway. I don't think I ever found that. I may be mistaken, but I don't think so. It isn't a bad thing, it is just different. That's why we come to other distant lands, to see the differences and the commonalities as well.
The caves are well lit and very complex. There are areas still undiscovered and waiting to be explored. The view from high up this mountain is grand. There are columns created over thousands of years and stalagmites and stalactites growing into columns as we speak. Hurry and come to see them before the meet each other. The walkways are well cared for even if the railings are very low and old. It just ads to the fun.
There is a river passing by at the base and you can swim if you wish to.
Go to my book section of this site to see my novels or at Amazon. "The Adventures of the Smith Family" by me, R. C. Hand and others are available on Amazon.