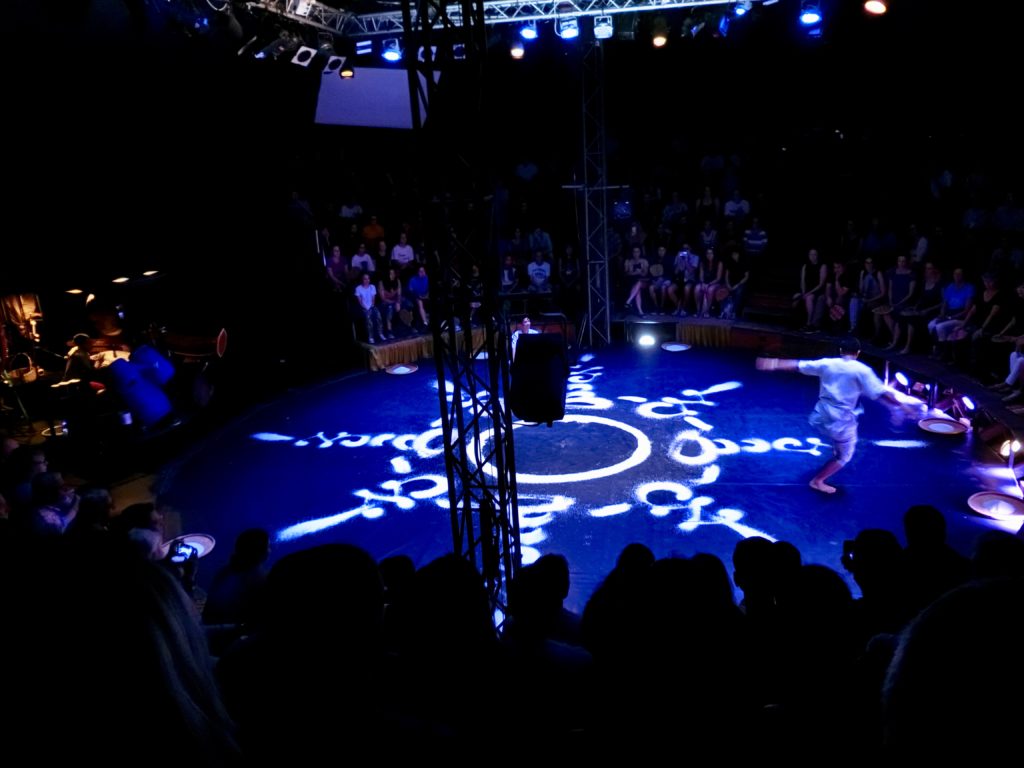 Nov.8 – Day 19 – Tonight we are at the circus.
It is in a tent just past a modern building with handy crafts for sale. These people who perform in the circus are trained in carving and other trades that will help make them successful as well as being circus performers. This is The Phare Cambodian Circus.
This NGO trains street kids with little future to become very talented musicians and circus performers.
It is a one ring affair, but don't let its size fool you. It is a wonderful experience to have. The tent is filled to capacity, which can be a bad thing if things go south. But we are eager to see them perform and put those thoughts out of mind. We are in the top back row. Let the show begin.
The evening performance tells a particular story about life. Each evening is a different story. If you like the circus, it is a must. There are no animals used and the small band is very good. The band members rotate with the other performers and there are several paintings done during the show which are sold later. You watch the paining being done along with the circus acrobats. It was a great performance and a great idea. You must see this if you come here.