We've had to make some changes in our travels schedule due to the virus.
We lost our trip to London to visit relatives and to promote my novels, sadly. We have also have had to postpone our Mississippi River cruise and drive on Route 66 back to L.A.
We weren't interested in being stuck somewhere along the way home.
If you have had to do the same or you are stuck in your house working from home, please take a look at my novels.
I'm sure you will find one you might like to read on these cool evenings. Some are on the short side and others, like "Atlanta" are a little longer and more involved.
Atlanta
This novel is about a wealthy family whose newest patriarch will stop at nothing to to protect his vision of their future.
There are many characters and lots of detail in their creation and behavior.
This novel is adult material and covers topics of sexual desire and violence.
Find a good, soft chair and settle in.
Sunrise, Sunset
"Sunrise Sunset" is a book of short stories if you are the restless type and can't sit still for very long.
I am now on Facebook at R.C. Hand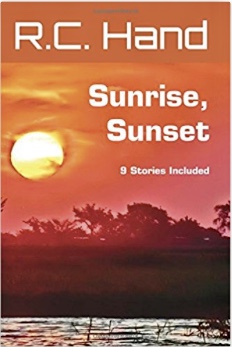 All my novels are on Amazon and free in the Kindle Lending Library.
Read first chapters of all my novels.
I am now on Facebook at R.C. Hand