We went off to Denim today to visit more cousins, of course.
This village is famous for moving making. The forests are still mostly intact here and there are beautiful places to film period movies in.
Many English movie and television stars moved out to this area to live near their work and there are many fine mansions here to prove it.
The gigantic buildings used for sound stages and the like were changed into apartments years ago.
There are many man made lakes along the motor way here. The holes were dug for clay to make the bricks that were used to make many English buildings.
There is a new motor way being built through the area and it will go right over some of the lakes. The pilings are being put in place as we speak and many bridge abutments have been made, there are coin=crete making lants set up all along the route.
The Central Channel passes through here as well. There is a large park her with nature trails that gives one access to walk along the channel. The channel was used for moving merchandise to market in the distant past.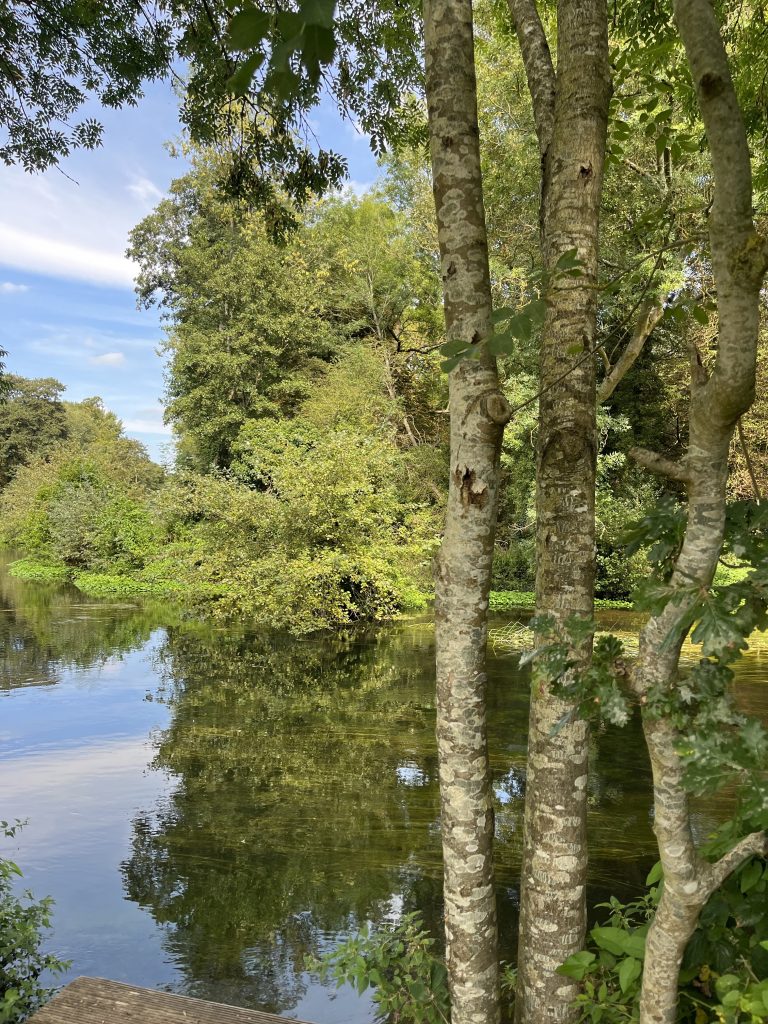 There is a small private airport here near where our cousins live. I guess the rich and famous can fly in at their leisure and not be pestered by the press or fans.
We had a very good lunch of Nepalese food at "Monk." They have a very nice brunch. I have eaten in many Indian and Nepalese restaurants and this is one of the best.
We took the tub to the train station from our hotel and then the train out to Denim. It was a simple process. The landscapes were wonderful out here in the English country side. Green rolling fields and forests as far as the eye could see.
This is what I think of when I think of England. It is beautiful.
More photos and information to come.