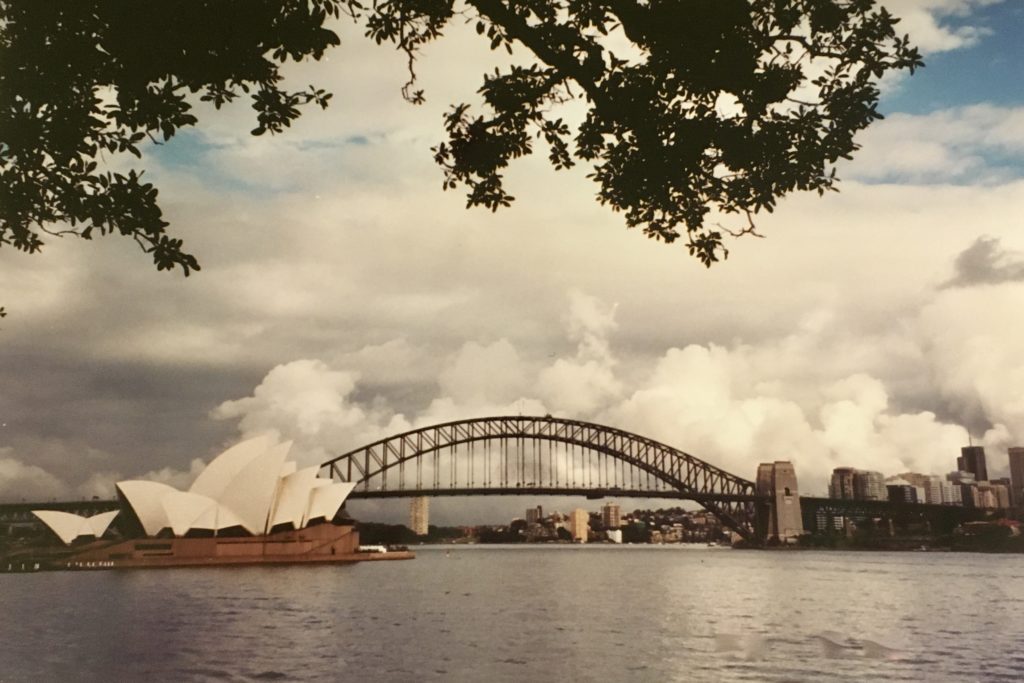 One of our day trips was to the Sydney Opera House. Of course, every adult in the western world would recognize the building if shown a picture of it.
We were lucky enough to get tickets to see La Boheme while we were there on the tour. It is a sad and wonderful story sung in Italian. The subtitles that ran along the bottom of the stage worked nicely.
The story of the Opera House is probably more interesting than any play that has ever been put on there.
It involves the designer, Utzon who won a competition to design the project. The project started in 1957 and took fourteen years to compete.
The problems were many and started soon. There were never enough detailed drawings and the design was changed many times. The cost initially were covered by a lottery. But soon all of the changes made created cost overruns and Utzon was blamed for them to some degree. He eventually took his plans and went home.
The cost was to be 7 million Australian dollars and eventually grew to 102 million Australian dollars. It seems there was plenty of blame to go around.
When Utzon left, he took his designs with him, and perhaps rightly so. The building was finally finished by the contractor Arup. The building went through many  design changes before it was finished. That was not the fault of Utzon.
In 2003, Utzon was given the Prtizker Prize for the design of the Sydney Opera House. It is an iconic building with a very interesting birth.