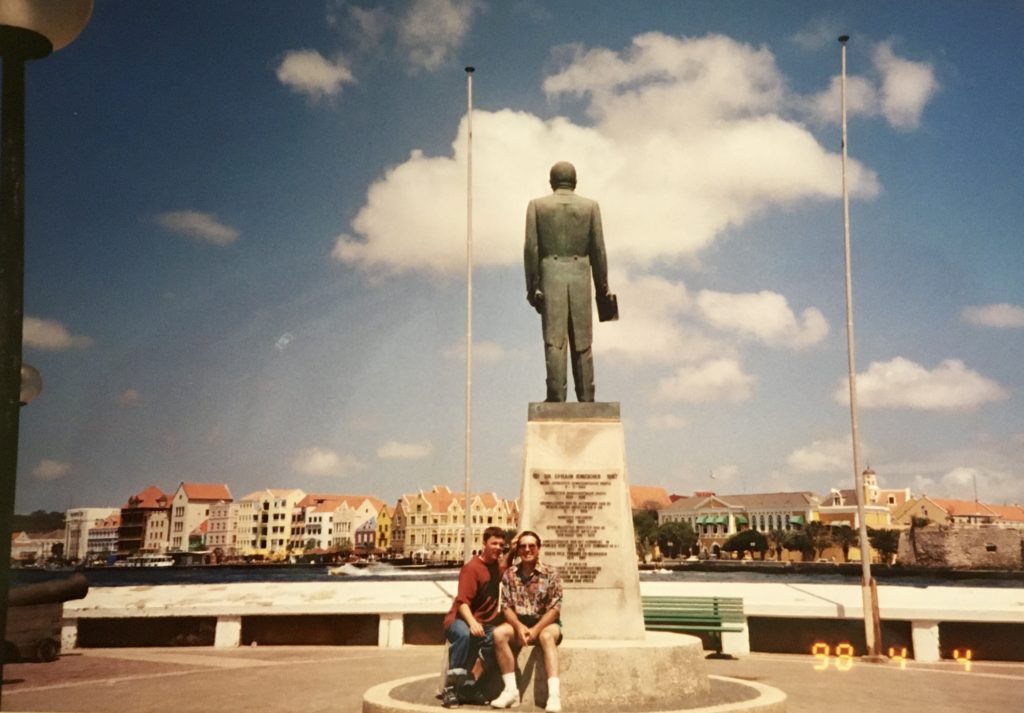 Saturday – Willemstad is a very colorful Dutch Town. The buildings are painted every color imaginable.
Curacao is a desert Island and the flora proves it. The island is made of predominantly red soil as I remember, and the foliage is sparse at best. Where people have built homes, there is more variety of plants, of course.
I am writing this in 2018 without notes and just from memory by the way. All of these stories have been written from memory except those from Africa. My wife has saved all of the brochures of our travels, so those do help. I now send notes to my I-phone daily on my trips for your reading pleasure.
The goats on the island have eaten all of the greenery on the trees as far as they can reach, standing on their hind legs. It is a curious sight. Don't stand still too long, I think the goats will eat anything.
We took a side trip to the bat caves. It was very interesting. The smell of bat guano in the morning is something else.