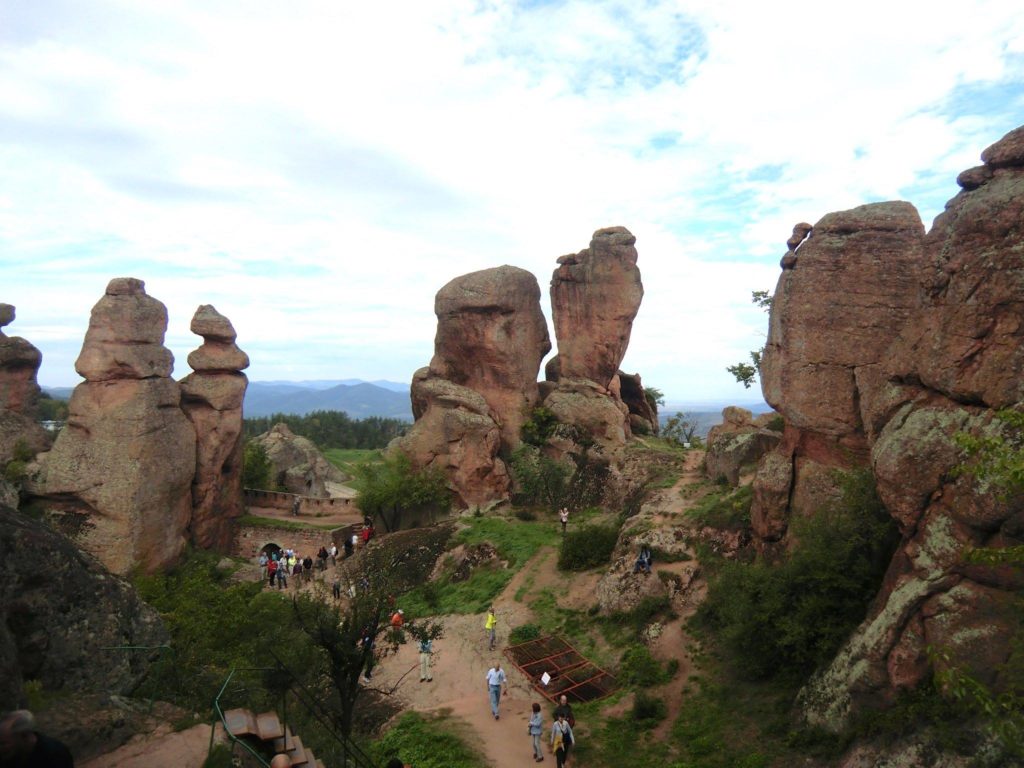 Day 8 – October 8 – Vidin, Bulgaria – We took a tour out to the rocks and the Fortress at Belogradschick.
The rocks were formed by river erosion and freezing as well as many other natural causes. The red rock towers look like different shaped animals and humans standing at attention.
The pine forest is beautiful and it is a wonderful place to walk and take in nature. The views out across the wide vista were incredible, with fog rolling across the valleys and then quickly blowing away on the wind to reveal the mysteries that lie in front of you for hundreds of miles, or so it seems.
The Belogradschick Fortress has many terraced courtyards and great views of the rocks. The Fortress was built in a maze of rock towers and columns by the Ottoman conquerors. It was last used as a fortress in the Serbian-Bulgarian war of 1885. It is worth a visit to be sure. The hiking trails are very interesting due to the high cliffs and tall rock formations.
The Fortress of Baba Vida was built between the 10th and the 13th centuries. It is one of the last intact Bulgarian Fortresses.
Walk through the town and you will see the ruins of the Jewish Synagogue built in 1894. Many cultures have lived here over it's long history. There is the Mosque of Osman Pazvantoglu here as well.