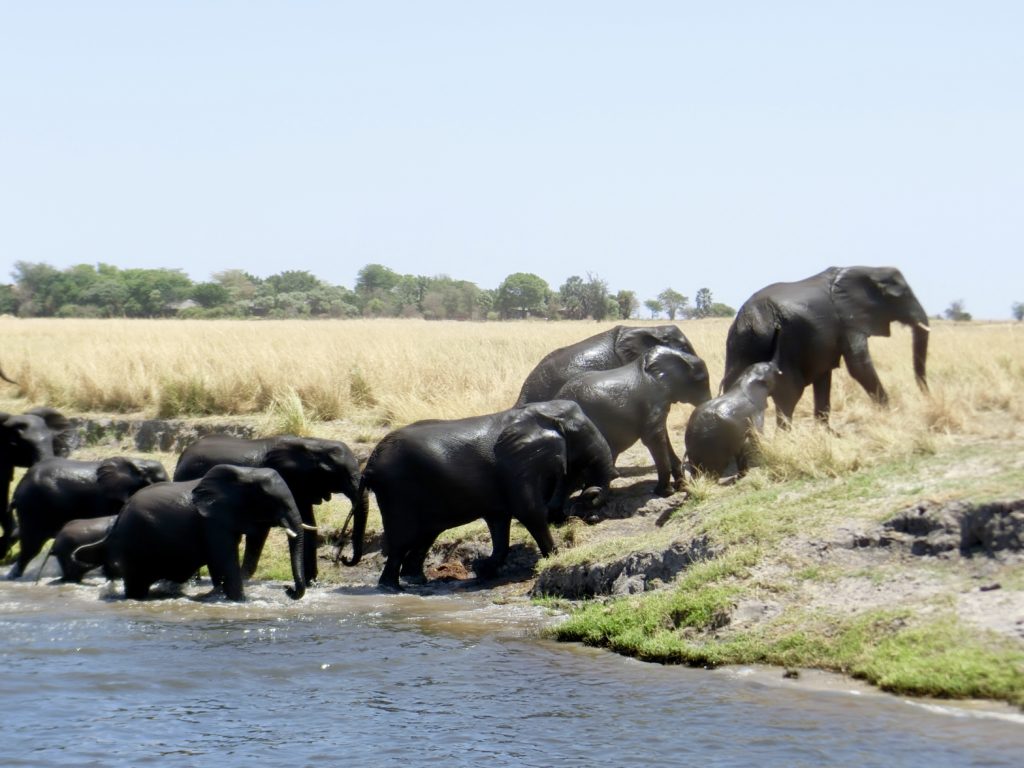 My wife and I recently went on vacation to Africa. I was preparing to write Sailing Away, and needed to learn more about Africa and her people.
Our journey took us to Zimbabwe, Botswana, Namibia, Zambia and South Africa.
The people there were the most gracious and kind people that anyone could imagine. We were in Victoria as the political situation there, started to deteriorate.
We had the same wonderful and informative guide throughout our safari in all of the country's that I mentioned above. We visited young people in their schools and met the locals in many places. The weather was perfect and we were lucky enough to see the "big five."
The accommodations in the parks were much more than adequate and the food was great.
I am not an adventurous flyer. But having said that, the internal flights went off without a hitch and the views were wonderful. 
I have taken many flights on planes in countries with less than stellar flying history, but when in Rome… We have survived them all up to this point, obviously. No one is going to live forever and so if I were to go, I pick flying on vacation as my best possible choice.
There were large herds of elephants roaming around the area and we were fortunate to see hundreds of them taking their turns at one of their favorite watering holes on a day trip. They are totally silent as they walked past us, unless they trumpeted or tore down a tree while eating.
We were with a small group of strangers and got along well in these politically, difficult times.
If you haven't been to Africa, you must go. If you already have gone, you must go back and enjoy the warm hospitality of the people again.
My 18th century English sailing novel, "Sailing Away" is now available on Amazon. 
The first chapters of my novels are available now here on my website.
Go to brian@briantellsstories.com to find my audio interview with him titled "Growing up with murderers" or go to on my Facebook page. It is about an hour long, but very interesting. He has a very lively personality and he covered my childhood adventures and travels well.
Don't miss the fun videos of me on my Facebook page and Instagram at R.C. Hand.
"Sunrise, Sunset," my book of ten short stories is now on Amazon and Audible.